What is our EXCHANGE and return policy?
Did the item stretch out? Snag? Maybe it just doesn't fit right? Breathe easy, good support goes beyond the bra. You can exchange for a different item, size, or color for free!
We understand if you choose to return for a refund. However, the $4.95 cost of the return shipping will be taken out of your total refund.
We do reserve the right to deny any return or refund request, but we promise to do what is needed to make things right!
Still having doubts? Let us help! Just click on the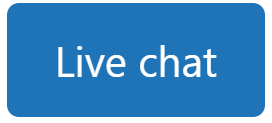 button at the lower right portion of this page to get started. You can also reach us through email at hello@truekind.com or on Facebook Messenger: https://m.me/truekindofficial.