Can I Change or Cancel my order?
To ensure you get your order fast, we process quickly. Typically, once an order is placed, it reaches our warehouses within 1 hour. If you've just ordered and need help, please contact us right away. Chat with us by clicking on the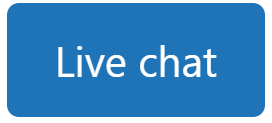 button at the lower right portion of this page to get started. You can also reach us through email at hello@truekind.com or on Facebook Messenger: https://m.me/truekindofficial.

Changed your mind, but your order is already processed? Give it a go first and see how it fits. If it doesn't measure up, we'll exchange it FOR FREE.